Confidently Grow Your
LDA Business
By Offering Living Trusts
& Living Trust Workshops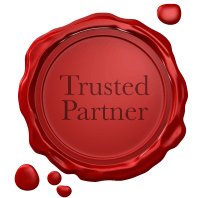 Is Your LDA Business Thriving?
I help Legal Document Assistants (LDAs) grow their businesses and become more successful. I make it simple by teaching you how to offer Living Trusts & Living Trust Workshops.
Over the last 30+ years, I have prepared over 6,000 Living Trusts. Let me share with you the knowledge and expertise I've acquired. Learn my proven system for successfully offering Living Trusts & Living Trust Workshops to build your LDA business.
Featured On…


The Majority of Americans NEED Your Help
to Protect Themselves and Their Families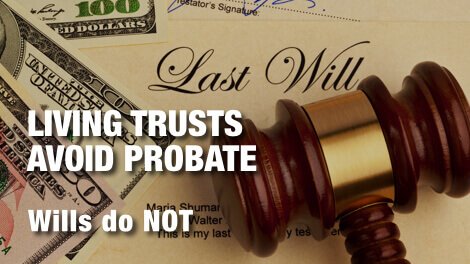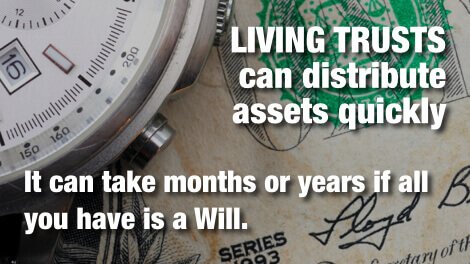 Offering LIVING TRUSTS Can Dynamically
Build Your LDA Business & Grow Your Income
(if you do it the right way…)
Introducing
EMPOWERING LDAs
How to Grow Your LDA Business By Offering Living Trusts
The Empowering LDAs Training Course provides a step-by-step system that you can implement quickly and begin generating a new source of revenue and profits for your LDA business.
By enrolling in Empowering LDAs, you will learn the best methods and strategies for serving your customers by using a proven system I have developed and refined over the last 25 years. I am a proud member of the California Association of Legal Document Assistants (CALDA) and understand the challenges you face, growing your business.
Empowering LDAs is a comprehensive training course on how to grow your LDA business by offering Living Trusts and Living Trust workshops. The opportunities to build your LDA business into a thriving enterprise are plentiful. Living Trusts are one of the best estate planning strategies available to the general public. Plus, Living Trusts offer many benefits to your clients while they are still alive.
Living Trusts are for the Living

Help Your Clients Preserve
Their Legacies for
Future Generations

and Enjoy Many Benefits
While They Are Still Alive
Empowering LDAs
How to Grow Your LDA Business By Offering Living Trusts
Here's What You'll Learn Inside
The Living Trust Opportunity & Setting Up Your Trust Business
Offering Living Trusts is a big opportunity to dramatically grow your LDA Business. We'll help you set up your business for success.
SOME OF THE TOPICS WE'LL COVER
IN MODULE ONE: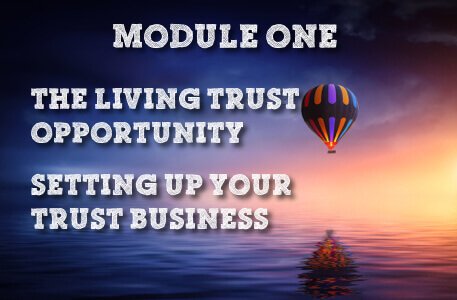 Your Living Trust Workshop Blueprint & Marketing Your Living Trust Workshops
The most successful businesses use systems to manage & market their offerings. Empowering LDAs is THE system to grow your business.
SOME OF THE TOPICS WE'LL COVER
IN MODULE TWO: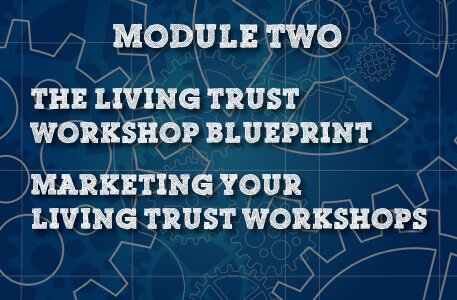 Securing and Setting the Appointment & The Initial Appointment
The one-on-one appointment is crucial to your success and building your Living Trust clientele. Learn the best ways to make that connection.
SOME OF THE TOPICS WE'LL COVER
IN MODULE THREE:
Creating, Delivering, Notarizing and Funding the Trust & Getting Referrals
Your successful fulfillment of your client's Living Trust Package provides security, privacy and peace of mind for themselves and their families.
SOME OF THE TOPICS WE'LL COVER
IN MODULE FOUR: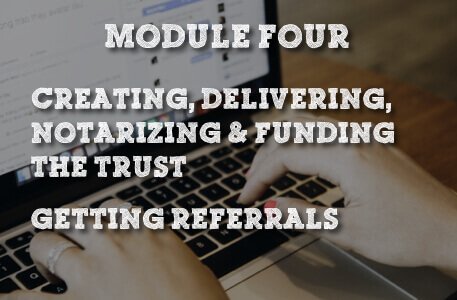 2 – Delivery of the Trust
Guarding Against the Unlicensed Practice of Law & Using CALDA and Other Resources
It is essential that as an LDA you do not provide legal advice. You can offer self-help services to your clients at their direction.
What's Included in the
Bonus MODULE:
Additional Bonuses may be included depending on which level you enroll in.
REVIEWS FROM HAPPY LIVING TRUST CLIENTS